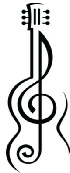 "I have to tell you that when I listen to your CDs that I purchased when you last visited Sacramento, I feel like your words are like prayers coming straight from my heart. I've had that experience with a few songs, but not two whole albums. I have "True Balance" and "Sing Your Heart's Desire". Now I'm going to have to order whatever else you have because I don't want to miss anything." –Robyn
Here you can partake in purchasing music that will nurture your Spirit, open your heart, invite you to sing, move you to move, remind you of your magnificence, restore the Truth of your Being, inspire you, ground you, motivate you to change and take action on your behalf, and leave you feeling like a beautiful child.
I am delighted to be able to offer so much of a variety of my creations in such different ways. You can access the CD, download just the songs you desire, or download the whole cd in MP3 format. In time you will be able to do so much more...
Enough intro...it's time to get exploring! Thanks for visiting...Let me tell you about what is here.

Core CDs
These are the original recording CDs from which I have pulled songs to create the Theme Series and much of the Musical Prescription Sets.

Theme Series
Collection CDs of songs that align with a theme, immersing the vibration with the frequency of the intention.
Sound Alchemy Series
CDs focusing on the use of sound as a tool to impact frequency of vibration. These address the energetic chakras, the use of chants and mantras, and the application of proven and ancient sound healing practices.
Youth Empowerment Series
Songs to support the empowerment of children of all ages. Singable tunes that are affirmative and intentional that can be used to promote life affirming principles.

Songbooks/Lead Sheets
Two sets of songbooks are available of Mark's original creations. A growing list of individual lead sheets of melody line, chords, and lyrics are available as well
Musical Prescription Sets
Thematic collections of 5 specially priced CDs that provide a super charged vibrational focus that can serve to shift the forms of your inner and outer moments.
"Your music is an absolute gift. I am a veterinarian who works with horses and dolphins. I play your music when I am with horses and it "feels" to play an important part in all that is going on. Thank you, thank you, thank you." Heartfelt blessings, Carol
"I have continued to listen to your songs daily and I just wanted to let you know that I find your music to be soulful, comforting and very uplifting. Thanks so much." ... Mary

Tell a friend
about this page
Lead Sheets and Song Books
Subscribe to Mark's Newsletter